As a small business your ability to set budget aside specifically for marketing will be limited, cashflow can be a tricky thing to manage. You'll no doubt prioritise short term tactics and strategies like door drops, social media ads or similar local tactics.
SEO will probably be one of the last things on your mind, certainly when it comes to spending money without a guarantee of positive results; you need to find a good freelancer or consultant, work on strategies and implement recommendations. Of course working with an SEO expert can be very lucrative and a great marketing channel to drive awareness and sales if done properly, but this can take time and in the current climate business need to drive short term revenue.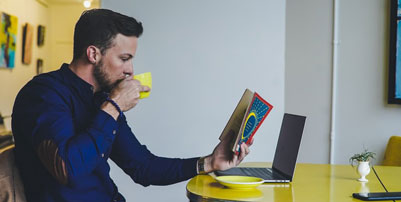 Even if you are currently paying for SEO support, either through an agency or a freelancer, you still need to make sure that your supplier is driving value for your budget. There's no point spending hundreds or even thousands per month on SEO if your supplier is delivering work which isn't making the most of their expertise.
Which ever category you fit into, there are things you can do yourself to either cover the basics without a specialist marketeer or to free up your existing resource to focus on the more complex elements of SEO marketing.
Small Business SEO Work You Can Do
Pretty much every element of a website can impact the ability to appear prominently in search results, from page titles and descriptions to the configuration of the databases which run your website. Naturally, some of this work is best left to the experts, but other areas can be improved by anyone in a business, so what can you do to help your business increase visibility in search results?
Create or update Google My Business listings
Google My Business is a key platform for any business and enables companies to be found in Google Maps searches. Importantly, these maps results also display in Google search results eslewhere so if a potential customer is looking for a local business you need to be sure you're present. You can create or update your business via the Google My Business platform.

Update your social media profiles
Everyone is on social media, including your future customers. Take 5 minutes to update your social media profiles with your opening hours, website address and contact details, search engines use information such as this to help power their business results when users search for products or services.

Page titles
Page titles are easy to update if your website or blog uses a content management system such as Wordpress, Joomla, Blogger. An up to date page title gives search engines a clear indication of what your webpage is about and encourage more users to click on your website in search results. Try to keep page titles below 70 characters, relevant to the webpage and if you can, include a call to action.

Page descriptions
Similarly to a page title, the page description can be edited in many CMS platforms. They are shown in search results and give users more information about the content of your webpage. Use around 160 characters to expand on the page title and give more detail to the user about your webpage.

Blogging
This is an easy win for many businesses, make the time to write a blog post. It doesn't have to be daily, but regularly updating your website with new content can help to establish you and your business as an expert in your field, increasing presence in search engines and attracting relevant traffic. There are loads of things you could write about and we'll cover topic ideas in a separate post.
Share your content
Once you've taken the time to create some new content, you want people to find it and read it. Share your content across social media both through your company accounts and into relevant groups, it only takes a few moments and can help increase the audience for your content. Don't forget to submit your content to search engines too, you can find more information on how to submit to Google in their help section.
Advantages of Doing SEO Basics Yourself
You might ask "but what's the point of doing it myself, when I can pay someone else?" for me, the answer is simple; if you don't have the budget to pay someone else then doing the basics will help you start to build your search presence and if you are paying someone, you'll ensure your money is spent on the complex things you can't do yourself like site load time or UX design.
There's no right or wrong answer here, but the important thing to remember is that SEO is not a one trick pony or a one time fix. Keeping on top of these basics will help your website build visibility in search results over time.